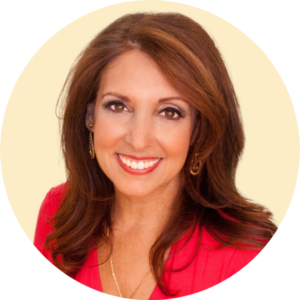 "Leila is a master coach and facilitator bringing decades of her own life experience to help you create miracles in your life and relationships."
Marci Shimoff  NY Times best-selling author Happy for No Reason, Chicken Soup for the Women's Soul, Love for No Reason, and Co-Founder of Your Year of Miracles.
More Testimonials Here!
Get Your FREE Relationship Guide: The Top 5 Relationship Mistakes & How to Fix Them!
I Will Be a Compassionate
&

Fierce Guide on Your Journey Toward a Love-Filled Life!

Proudly Offering These Programs:
Created by Katherine Woodward Thomas, Conscious Uncoupling™  is a better way to breakup. The 5-Steps are:
Gain emotional freedom.

Reclaim your power & your life.

Break patterns, heal your heart.

Become a love alchemist.

Create your happily-even-after life.
Created by Debbie Ford, Spiritual Divorce is not just for breakups! I recommend Spiritual Divorce, if you want to:
Save your marriage or relationship.

Get complete with your religious upbringing. 

Have a better relationship with a parent or adult child.
Learn more here
Created by Katherine Woodward Thomas, Calling in "The One"awakens your power to attract the love of your life and is based on 3 core principles:
You have the capacity to create loving relationships.

Your power to create is in being fully responsible for your life.

You create your life from your consciousness.
Learn more here.
Introductory
&

Advanced Programs Are Available
I can guide you no matter where you are on your journey.  
Evolving beyond habitual ways of being is foundational to our capacity to create healthy relationships. 
How we identify with who we are energizes our limiting core beliefs and keeps us creating unhealthy relationships. 
To stop repeating sabotaging habits requires a somatic transformational shift that cannot be intellectual.
To make a shift, you must discover what's really true and know it in your body. This takes advanced work over a period of time and is what will allow you to awaken your capacity to create happy healthy relationships.
Introductory programs are for people who are new to personal work or want to explore how coaching is different than working with a therapist.
Advanced programs are for people who have already done a considerable amount of psycho-spiritual work and know that the deepest transformation occurs around dis-identification with your core wound and limiting beliefs about yourself.